Charlene Canali, D.C., C.A.
Chiropractor, Certified Acupuncturist, Nutrition Assessments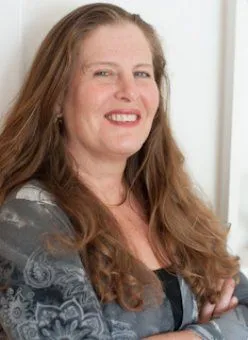 Dr. Canali is a dedicated Chiropractic and Certified Acupuncturist physician with over 30 years of clinical experience. Dr. Canali graduated from Rutgers University and later received her doctorate from National College of Chiropractic in Chicago. She is also a graduate of the Midwest College of Oriental Medicine and performed an acupuncture internship at Guang Zhou Medical Hospital in China.
Experience Summary
Over thirty years of Chiropractic and Acupuncture experience, Applied Kinesiology, Acupuncture, Hatha and Kundalini yoga,and meditation. I have developed extensive skills in body realignment and awareness techniques and accumulated knowledge from personal and professional exposure to a multitude of complementary medicine techniques. One of my main goals is educating and guiding individuals in the art and science of self healing.
Education
A.C.B.N. Nutrition Diplomate & University of Miami Certificate (currently pursuing)
Blood Chemistry Fundamentals 1: Jan. 2010, University of Miami Miller School of Medicine
Quintessential Applications: Session 1,2, 3,: 1/2/3/2010, Dr. Walter Schmitt
Functional Neurology & Integrative Medicine Applied Clinical Nutrition: Sept 2009, University of Miami
Clinical Pearls for an Integrated Practice: May 2009, UNIVERSITY of MIAMI Depart of Psychiatry & Behavioral Sciences
Meridian Response Technique certification program 2008
Acupoint integrative technique, Dr. Dan Newell 2008
Post-Graduate phytotherapy/Nutrition women's wellness program 15 hrs 2006
Post-graduate phytotherapy&Nutritional med 12 hrs 2005
Cranio Sacral therapy part I, II Miami 2002
Somato-Emotional Release Miami 2003
Taoist & Classical Chinese Acupuncture, Dr. Jeff Nagel Miami 1999-2010
Acupuncture for infertility
8 Extra Meridians therapy
Nei Kung Chi Liao and Qi Chong exercises
Internal medicine therapy for headaches, insomnia
Internal medicine therapy for the middle jiao
Internal medicine for the lower jiao
Difficult to treat, knotty diseases
Special methods for internal diseases
Women and Men Health concerns
Circulation-Rejuvenation & Longevity
Acupuncture for acute and chronic spinal and extremity pain
Qi Chong acupuncture and constitutional therapy
Keys to healing common pain and traumatic injury

Chi Cultivation, 1998, Dr. Richard Tan
The Balance Method, 1998

Chinese Medical Institute, Miami 1999-2001
Acupuncture &Chinese Herbal studies
Clinical experience with master acupuncturist Dr. Shih

Network Spinal Analysis, 1990-1997
Numerous workshops
Certified level
Assisted in international research project

Midwest Center for the Study of Oriental Medicine, Chicago, Illinois, 1986-1989
Acupuncture Certificate
Hospital internship in Guan Zhou, China

National College of Chiropractic, Lombard, Illinois, 1980-1984
Doctorate of Chiropractic
Bachelors of Science in human biology
Internship Chicago inner city clinic

Rutgers College, New Brunswick, New Jersey 1976-1980
Bachelors of Science in biology
Professional Experience
Charlene A. Canali D.C., P.A, South Miami 2003-present
Physician/Owner
A Chiropractic and Acupuncture health center focusing on individual treatment programs using a variety of gentle chiropractic techniques, applied kinesiology, acupuncture, corrective exercises and nutrition .

Victim Services Center, City of Miami 2003- 2007
Provide Chiropractic and Acupuncture services to victim clients, staff counselors and local community.
Provide community service for victims of abuse and violent crimes

Health Dynamics, South Miami, 1990-2003
Physician/Co-owner
Chiropractic physician and acupuncture

Island Dolphin Care, Key Largo 1997-1999
Provided Chiropractic care to special needs children in conjunction with the swim with the Dolphin program

Chinese Medical Institute, Miami
Member of school advisory board 2001
Clinical Director 2002

Hospital of Traditional Medicine of Guangdong Province, Guangzhou, China
Internship February 1989

Back in Shape Clinic, Chicago, Illinois, 1985-1989
Physician/owner
Chiropractic physician and Acupuncturist
Chiropractor for the Mordine Dance Company

Dr. Ralle Mamme, Oak Park, Illinois, 1984-1986
Associate Chiropractic Physician
Chiropractic physician
Accreditation
M.R.T. certification 2008
Craniosacral 1, 2, Somato-Emotional Release, 2001-2003
Network Spinal Analysis, Certified 1990-1997
Kundalini Yoga teaching program, 1995
Midwest Center for the Study of Oriental Medicine, Certified 1986-1989
Award Certification for contributing to ANC Research Study Department of Anatomy and Neurobiology, University of California Irvine
Associations
American Chiropractic Association
Florida Chiropractic Association
Price-Pottinger Foundation